Bonjour! About me…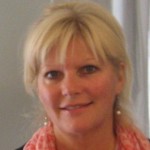 Last month I decided that I would go to France- for several months.  I'm here now on the French Riviera in Antibes and what a crazy time it is!   I'm trying so hard to be a polite American and to not disturb the wonderful people here.   But all the challenges- I don't  speak the language and they just do things differently.  I ask questions and all I hear is  "C'est tres facile" (it's very easy).  If it was so f–king easy I wouldn't be asking how to do it!   This blog is my story of trying to have fun and be a respectable visitor in a place where I have such little understanding of the way things are done.  And to remain tolerant of the crazy differences.  Hope you enjoy my take on the way it is!
If you're interested in more background about me, continue reading.  If you want to jump right into France, get to the posts.
Why I'm here- I have never traveled by myself before, at least not where I didn't have a person on the other end waiting for me to arrive.  I felt that I needed to get away… clear my head.   I had had a successful business in developing real estate that cumbled when the economy took its downturn and real estate values in my area fell 50%.  Not good.
During the roughest time, both Mom and Dad died within 11 days of each other.  It was a real blow.    It hit me har and I'm still not the same person I was before Mom died.  There's a carefree innocence that's gone.
During this past year I've known that I need to move forward, but I've been stuck.  I can't quite seem to get my feet under me.  I've been feeling anxiousness that I'm afraid is sliding into depression.  I felt the need to yank myself out of my surroundings as a catalyst to be forced to think from a different perspective.   In other words… to clear my head.
The last time I saw Mom, she said, "Vickie, you need to get your life in order".   I think this trip is a step in the direction of doing just what Mom suggested.   While trying to slide into life in a foreign country that I know so little about.
This blog is the short, maybe humorous version, but still enlightening, I hope!  A bientot!